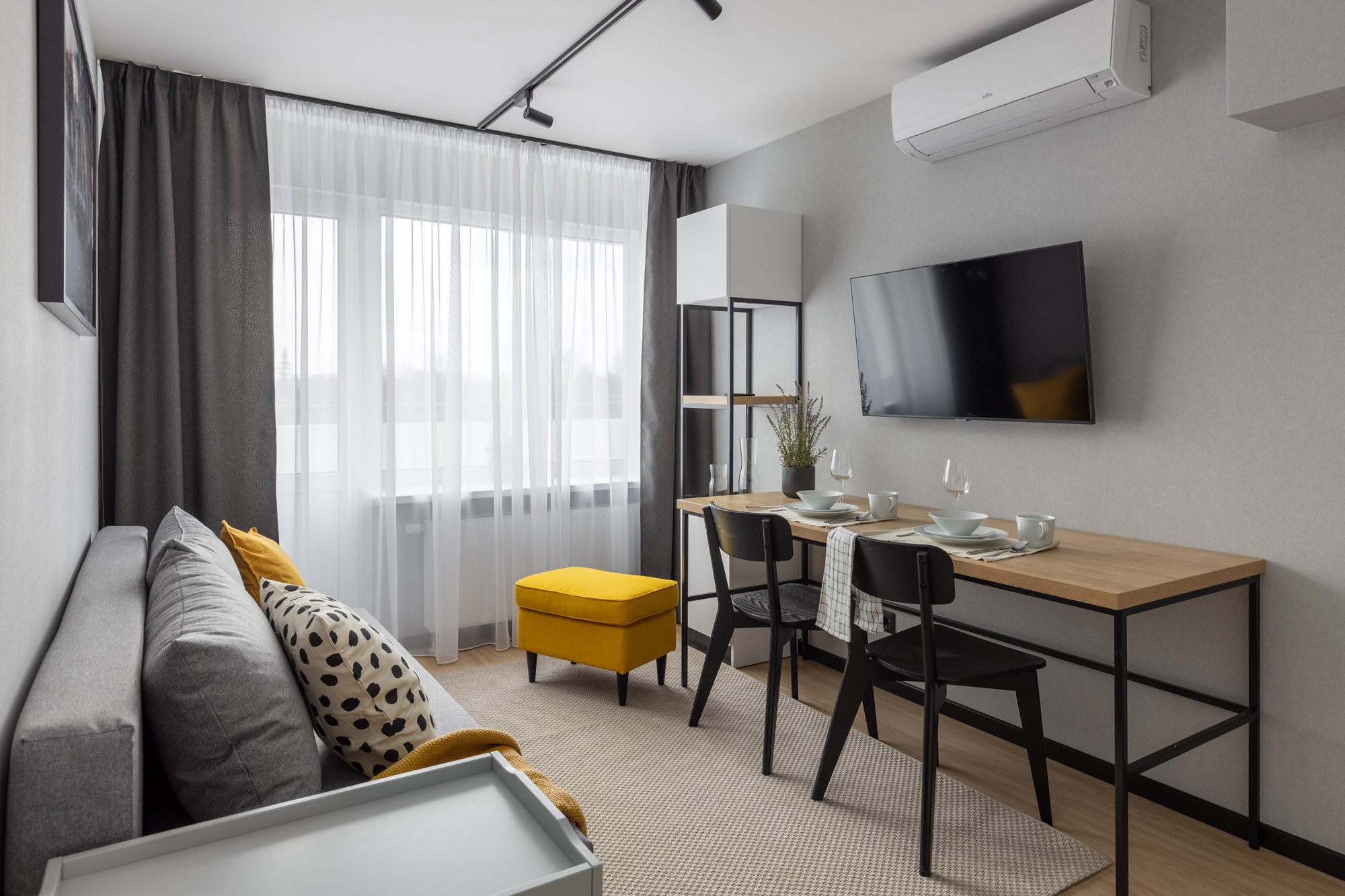 BALCIA RESIDENCES
in the heart of Riga!
Balcia Residence offers a unique living experience in the heart of Riga, that combines modern conveniences with peaceful surroundings. Balcia Residence opened its doors in May 2023, crafted in the location of a renowned hotel complex. We have carefully maintained the highest standards of hospitality, so you can enjoy a truly comfortable stay with us.

Our residence has 36 three different-sized apartments to choose from, all fully furnished and designed with your comfort in mind. Balcia Residence is convenient for solo visitors, couples, and also group reservations for the whole or part of the complex. Worth mentioning – our apartments are available also for long term ren. Our apartments have a common lounge area and social space – a supreme rooftop terrace and it offers a rotating art exhibition to enjoy for our visitors. We are conveniently located in the center of all main sports events happening in Riga, next to the main concert arena and lively restaurant area.